Ballroom & Latin Classes
Waltz, Tango, Foxtrot, and more...
These popular group classes are our pride and joy!
Waltz
Foxtrot
Tango
Cha Cha
Rumba
East Coast Swing
and much more from our professional teachers in a comfortable, welcoming atmosphere.
Whether you're preparing for a special occasion or trying out a new hobby, you'll learn how to dance these styles with correct timing, musicality and grace.
Using the Dance Vision International Dance Association Syllabus (DVIDA), we will take you through the beginning levels in a fun and organized progression.
At Ballroom Dance Academy we recommend learning a variety of Ballroom and Latin styles. There are two primary advantages to this approach. First, learning how to dance is like studying languages; many of the patterns and techniques that you learn in one style crossover to the next, accelerating your learning process and developing you into a well-rounded dancer. Second, knowing different styles of dance gives you the ability and the confidence to dance to a wide variety of music, whether you find yourself at a ballroom event, wedding reception, or social gathering.
If you follow our system you can become an accomplished social dancer in just a matter of months!
BALLROOM & LATIN CLASSES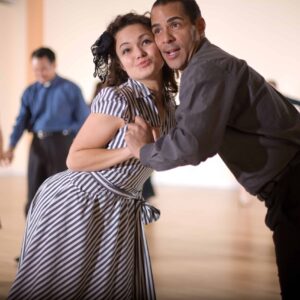 In Ballroom & Latin I, we start from the ground up, teaching you basic patterns, the fundamentals of timing, and the essentials of leading and following.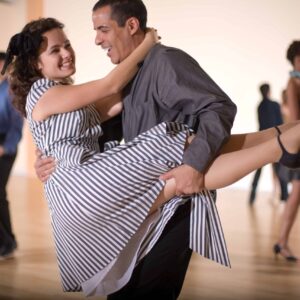 Ballroom & Latin
Level 2
Ballroom and Latin II covers more complex patterns, more intricate leading and following technique, and how to match your steps to the music.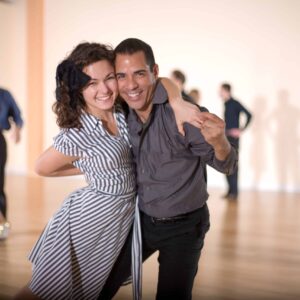 Ballroom & Latin
Level 3
Ballroom and Latin III is for the serious dancer, focusing on in-depth technique, styling, and rhythmical expression.